AVIX AUTONOMIC MARK II
Next-Level Automated Bird Repellent Laser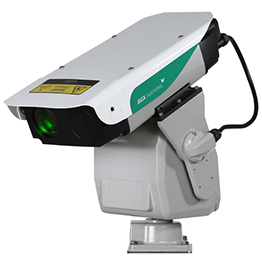 AVIX Autonomic Mark II is the newest generation of automated intelligent laser bird repellents. It is an effective solution to repel birds in an animal-friendly way. The AVIX Autonomic covers the area that needs protection from birds continuously. Birds perceive the approaching laser as a physical danger and avoid the area. The laser bird repellent has proven to be effective over time without habituation. AVIX Autonomic Mark II repels birds 24/7 and achieves up to 90% bird reduction.
Uses: Large outside areas including airports & airfields, orchards, vineyards, farm fields, land fills, marinas, shipping vessels, offshore oil rigs, roof tops of large buildings including warehouses, aircraft hangars etc.
Key Features:
• Modular Design: Components of the AVIX Autonomic can easily be replaced, minimizing downtime.
• Connect wirelessly: A Bluetooth connection to your Android or iOS device allows easy configuration without cables.
• Optional Remote control: View the system status via the AVIX app or switch it ON/OFF remotely.
• Remote monitoring: Monitor the system operation in the AVIX app and receive push notifications.
• The AVIX Academy provides online and on-site training sessions for safe and effective use.
• AVIX Accessories: A wide range of accessories is available making the AVIX Autonomic suitable for any environment. Battery/ solar-power kit and mounting hardware available separately.
About AVIX
Based in the Netherlands, AVIX dominates the market for laser bird control with state-of-the-art systems and support services, bringing solutions for large-scale applications at much lower costs than existing methods. AVIX bird laser technology is used in 90 countries around the world.